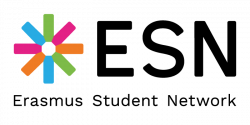 Address: 
Rue Hydraulique 15, Brussels
Erasmus Student Network has its main office in Brussels -  this is where the International Board has its seat. The Board is elected once a year at the Annual General Meeting of ESN, the general assembly.
The International Board represents ESN towards the external stakeholders, keeps the network connected, coordinates the international projects as well as stands for the rights of exchange students. The International Board consists of 5 people, President, Vice President, Treasurer, External Relations and Web Projects Administrator - each responsible for its own field of work.
If you have ideas or comments for the International Board, feel free to contact us!